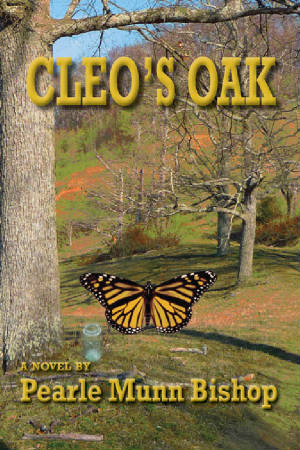 Cleo's Oak Cleo, a psychic midwife from the 1800s channels her life story through Willow, an egotistical, contemporary sixteen-year-old girl.
x Does a mystical Celtic spirit live in Cleo's oak?
x Are there really magic circles?
x Can a butterfly lead you out of deep despair?
x Can the dead tell their story through channelers?
Cleo's Oak contains answers to all of these questions plus sex, birth, death, marriage, war, religion, adultery and perhaps murder.
Everyone that ever had a grandmother should read this book. You will agree that across time, human values have not changed.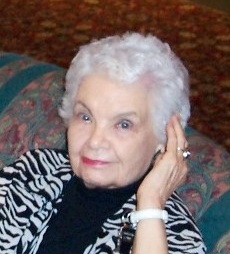 Pearle Munn Bishop, photo by Jean and Leonard Shoemaker
Pearle Munn Bishop's home has always been filled with books, stacks of them. Pearle is a Tar Heel. Her father was born in Tar Heel, North Carolina. Most of her youth was spent in Tamahawk, in eastern North Carolina. When she was 14, she wrote a weekly column for a local newspaper and was paid in a free subscription.
During World War 11, she worked in Baltimore at Glen L. Martin Aircraft. She met Lyle, and they were married three weeks later! Even when her husband's Air Force career took the family to England, Germany, Japan as well as locations in the United States, the books travelled along with other household goods. Their five children changed schools more times than she can count on two hands. They retired and moved to the Boone area, working as ski patrollers at Sugar Mountain Resort.
She joined High Country Writers and absorbed techniques of writing. One day, the must hit and Cleo's Oak flowed from her pen as if channeled.