These stories take you through the four seasons as experienced close up on foot, on skis, on horseback and up a cliff with a climbing rope.
Detective Tucker's story has become the Appalachian Adventure Mystery series set on Jemma's parents guest ranch near Boone, NC. First the dogs are poisoned, then the horse finds a body. How involved is Jemma in the crimes happening around her? Next her carpentry skills get her in trouble (Perfect for Framing), then the photography group meets at the dude ranch and all of a sudden there is One Shot too Many. Detective Tucker takes the lead in that last one.
Blue Falls Wrangler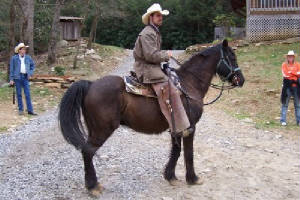 Lucky rescues on a slippery slope.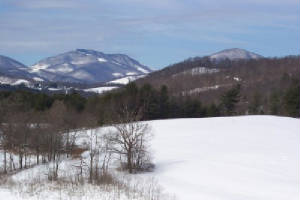 Emeralds in the Snow -- Winter in the High Country
Ahh, but there is mystery afoot in these mountains. Emeralds in the Snow is a tale of treasure, skiing and a cold case murder.
Appalachian Paradise is a spicy romance on a five-day backpacking trek in the spring amidst blooming wildflowers, cold stream bathing, and all kinds of wildlife.
Wes takes to the trail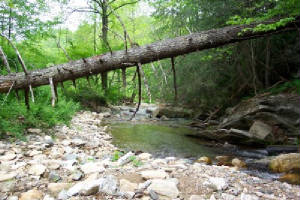 Appalachian Paradise -- Spring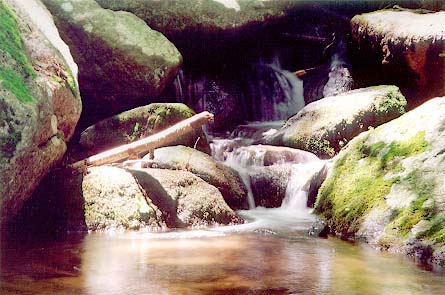 These novels take place in and around Boone, North Carolina, home of Appalachian State University, and Banner Elk, home of Lees-McRae College.