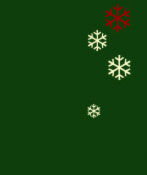 Appalachian Adventures are a mix of fiction and fact. Let these novels give you an experience of the North Carolina mountains you'll never forget.

Mysteries

The Start: Murder at Blue Falls

And Then: Perfect for Framing

Now: One Shot Too Many




Romances

Emeralds in the Snow

Appalachian Paradise

Maggie Bishop is the author of a mystery series, Appalachian Adventure Mysteries, and two romance novels set in the Mountains of North Carolina in the Boone area. "I started with romance and have turned to murder."

All novels published by Ingalls Publishing Group and are available in paperback and in all ebook formats.

One Shot Too Many features Detective Tucker with yesterday's regret haunts, leading to today's deadly fix

In

Perfect for Framing

, trouble's a-brewing in the Property Owners Association where greed and a lust for power lead to murder in a clash of personal versus public needs. Returning for a second suspense-filled mystery, Jemma Chase and Detective Tucker find themselves embroiled in a Property Owners Association power struggle. When a break-in escalates to murder, Tucker finds suspects aplenty from POA president Petula Windsor's files, leading him to suspect the victim of blackmail. Tucker tries to keep Jemma's interest at bay, but when the president's husband is found dead and Tucker's life is jeopardized, Jemma won't be stopped until she finds the murderer.

"Fun, fast paced read with lots of local flavor … will keep you quickly turning pages" Our State Magazine ISBN: 9781932158847 Perfect for Framing (An Appalachian Adventure Mystery)

paperback on Amazon,

Available on Kindle

Ride the trails…Arson and murder disturb the Appalachian peace of the Triplett Valley's Blue Falls Dude Ranch. Jemma Chase, daughter of the ranch owners and trail-ride leader, becomes involved when her horse finds a body. Being an amateur SCI is fun until her meddling puts her life in danger. Detective Tucker's suspicions disturb and annoy Jemma, but in the end he becomes the answer to her prayers.

"Must have, must read" -- Christy T French, Midwest Book Review ISBN:9781932158755 Amazon paperback Murder at Blue Falls: The horse found the body. Murder at Blue Falls, the Horse Found the Body (Appalachian Adventure Mysteries)

Kindle




Mountains, adventures, skiing, hiking, horse back riding, murder, mystery and romance are included in the Appalachian Adventures. Swoosh down on skis on a snow covered mountain along with ASU professor Emerald Graham in a ski adventure involving a treasure hunt and a cold case mystery. Backpack into the dense forests of the Appalachian mountains with Suzanne and feel those muscles twinge from over- use. Lead a trail ride to a spectacular waterfall tucked into the mountains with Jemma Chase as she tries to figure out the mystery of who is poisoning the dogs in her valley.

Paperback and e-books are available at Amazon.com

Author Maggie Bishop selected in 2007 as one of 100 Incredible ECU Women!

"I bought three of your books, Perfect for Framing, Murder at Blue Falls,
and Emeralds in the Snow (my personal favorite). I now intend on
purchasing Appalachian Paradise! I read all three in one week! I
couldn't put them down. I have told everyone who will listen about your
books. I think you rival Nicholas Sparks, whom I previously thought
could not be rivaled. I like to visualize my characters and scenery and
you did that for me. I have these characters embedded in my thoughts,
from looks to expressions. Thank you for that.

Your new fan,

Sheri Lynn Williams"